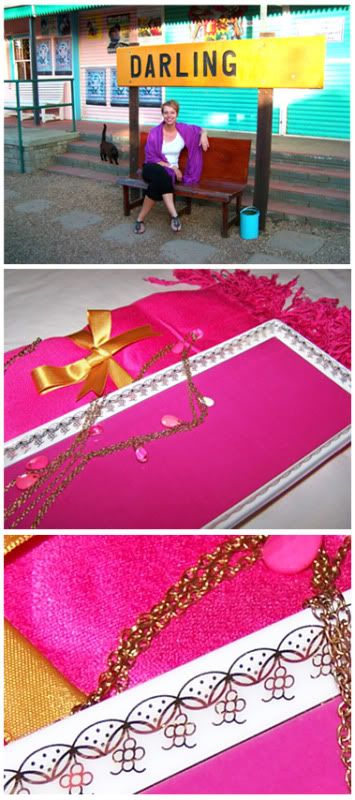 I was very upset to discover that my purple pashmina was stolen on the plane when I returned from Cape Town 2 weeks ago!
WHO WOULD DO SUCH A THING?
Someone with good taste I reckon...
Well as I told the cabin attendant, I shall just have to go get a new one - and so I did. Then I realised that pink and gold has subconsciously become my favorite colour combination - for now at least. I've bought three items in the last month that are all pink and gold.
Pink Pashmina and necklace from the Woolies Christmas range and a porcelain plate from
@HOME's latest range.
How great is the tiny floral detail?!
*Sadly the purple pashmina was last seen in the small town of Darling on the West Coast of South Africa - keeping me warm.