I had some fun with
Pentagram's What Type Are you
, this morning. I'm not too sure that I'm Cooper Black Italic - but maybe I should have a go at it. My partner in crime here in the studio,
Liz
, is
Archer Hairline
by my font crush ♥
Hoefler & Frere - Jones.
Have a go and see which 'type' you are.
PS - the password is
character
- go figure.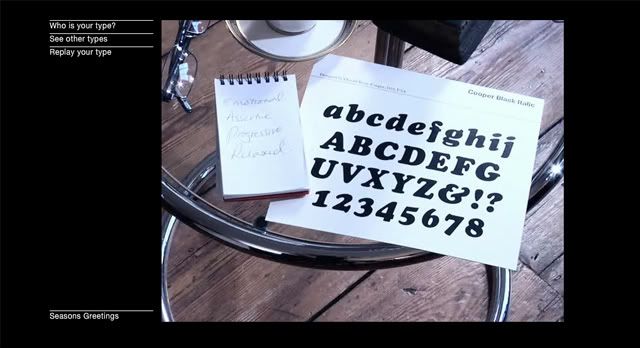 { Screen Grabs from Pentagram }