I've been completely excited to blog about this for a while now!
I'M GOING TO BERLIN!
And not for holiday or just for 3 weeks... pfft -
it's WAY BETTER than that - it's LIFE CHANGING STUFF!
I'm going to live and work in Berlin for 4 months as part of an artist residency exchange programme specialising in graphic work and print making!! Talk about living what you love! ♥
I applied to the
p.art.ner berlin - winhoek shared experiences
which is is "an enhancement for the city partnership between Berlin and Windhoek. In close collaboration with Namibian and Berlin artists we conceptualise present projects from different cultural genres."
The week submitted my application I was as sick as a dog with flu - but I'd been asking for something great to happen in my life especially where my work and talent is concerned. And as my motto goes:
To accomplish great things, one must not only act, but also dream; not only plan, but also believe.
I took action by submitting my work and the application and The Universe took care of the rest! Only goes to show, Ask, Believe, Receive - and then be thankful.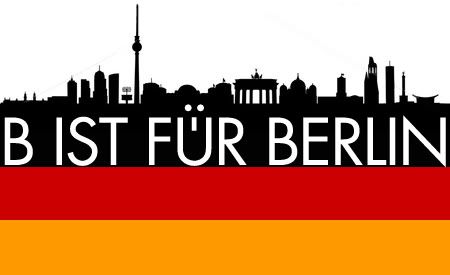 So in preparation for Berlin, apart from reading the Lonely Planet guide cover to cover, taking extra art classes, saving at least 200 Euros a month and improving my Deutsch -- I'll be doing posts under
B ist für Berlin
, citing some fun, interesting, foodie, art and design driven aspects about Berlin.
PS: If you're looking to do something life changing - remember: Life begins at the end of your comfort zone -- Neale Donald