I love plants - they make such a huge difference to homes and work spaces. They bring an energy and an aesthetics that inanimate objects just can't provide. But who says you can't combine the beauty of life with industrial design...?
Enter the
Sky Planter
, designed by Patrick Morris for
BOSKKE
- This guy sure has his head the wrong way around... in a REALLY GOOD WAY!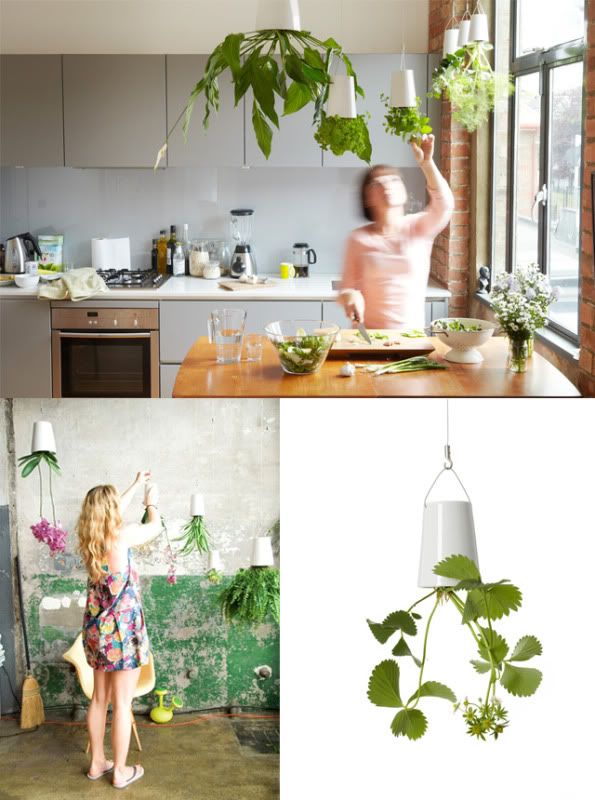 "

Defying gravity, our unique upside-down planter encourages abundant greenery at home and at work, without sacrificing floor space. Its innovative design allows you to: Save space...Conserve water...Purify your air...Improve your health... and Transform your view of nature.

"
Heads up.
{ All images from
BOSKKE
}