If I wasn't a designer I'd be chef and I have a dad that thank for this talent - he had a great pallet, a great sense of smell and of course flair! Although I have been told on many occasion, that you'd have to wait for your supper when he was in the kitchen. Cooking is something that just comes naturally to me - it's the one thing that I never stress about doing even though I haven't tried a recipe or a specific technique. And there's only
one
thing better than cooking and that's sharing what you've made to eat :-P
Having said that, I was thrilled to read about
Kochhaus
, an ingenious little food store in the heart of Berlin, where I'll be going to live and work next year...if you don't know that all ready. A must visit for anyone, especially the foodies!
The basic concept encourages people to cook for themselves... which let's face it, is sometimes a drag if you're 1 person with a hectic schedule. And here's how it works. 20 odd tables in the shop are laid out with a specific recipe including all the ingredients and advice you might need for that recipe. Including starters to desserts. So basically - you shop by recipe. Plus you can calculate the price per person! Brilliant for anyone on a budget!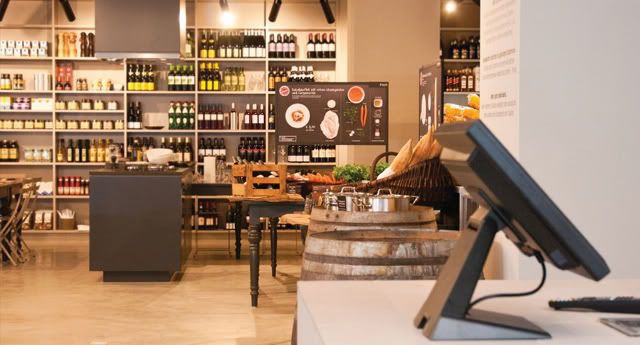 "We're certain there is no food store out there like ours, even though the concept is so simple," said Dorothée Stöber, 31, the Kochhaus marketing director. "The rules we make for ourselves are strict and easy to understand: no dish costs more than €10, about $13, a serving; no dish takes more than one hour to prepare; there are no more than twelve steps to any recipe; there are never more than twenty recipes to choose from in the store, although two new ones are rotated in each week."
Via NY Times
And it gets better! Most items are organic and sourced locally where possible, packaging is done in-house and all dry goods are packed by the Berlin Workshop for the Disabled. And finally it's about 6km from where I'll be living so I'll be a regular customer. Bon Appetit!
{All photos from
Kochhaus
}