My friend
Natali
likes to write about mail days, and I like to read about mail days while feeling a little envious...hehe Only because I know how SUPER COOL it is to receive something in the post. There's something gratifying about waiting for a package or letter to arrive especially in this
WANT NOW WANT NOW
world of ours.
So
my
mail day arrived today :) I've waited about 4 weeks but my
sketchbook from the arthouse co-op Sketchbook Project 2011
in Brooklyn, New York have finally arrived!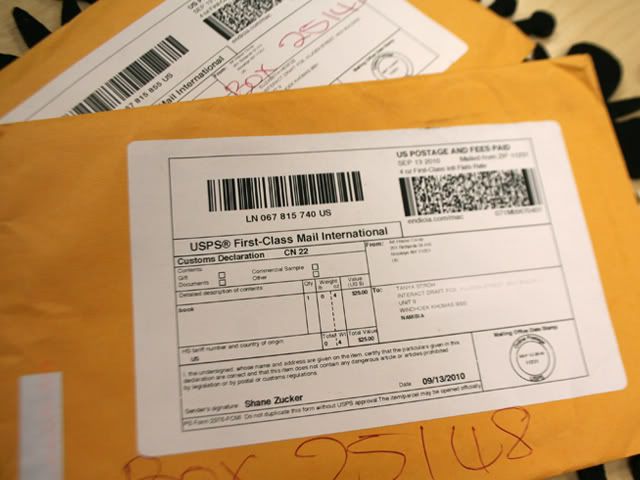 The idea is to order a blank sketchbook, fill the pages with a theme, mine is secret codes, and mail it back, where it becomes part of a travelling exhibition and eventually permanent exhibition at the Brooklyn Art Library. You and anyone can join in too - have a look
here
.