My super cool friend
Liz
and I have regular movie
theme
nights. It's become a bit of a
thing
we do, although I can't quite remember how it started. Something along the lines of watching a particular movie and making food related to that theme. With it being Halloween this weekend, the theme was kind of predetermined.
We watched
Penelope
, played
Cluedo
...and we made this...
Joy the Baker's n

o-bake peanut butter tart
...the most sinful thing you've ever tasted, but hey we've got reason to right?
I promise that we had proper food too, contrary to what the pics might say... Dinner included honey mustard roast chicken with butternut and carrot couscous :-P
Orange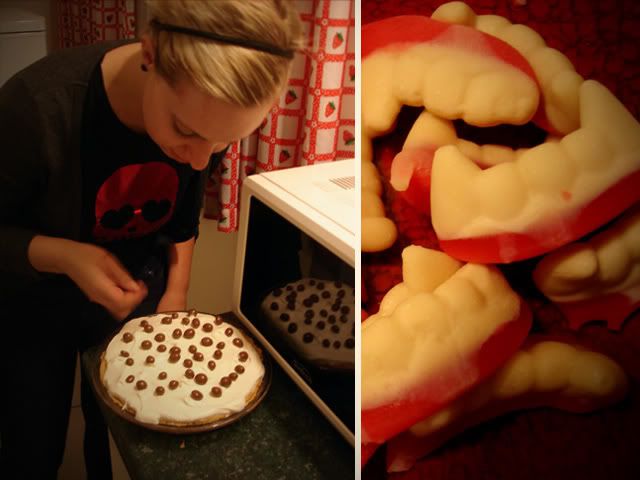 Skull ♥ Shirt
Approach with caution, this is not the kind of thing to be left alone with! Always share...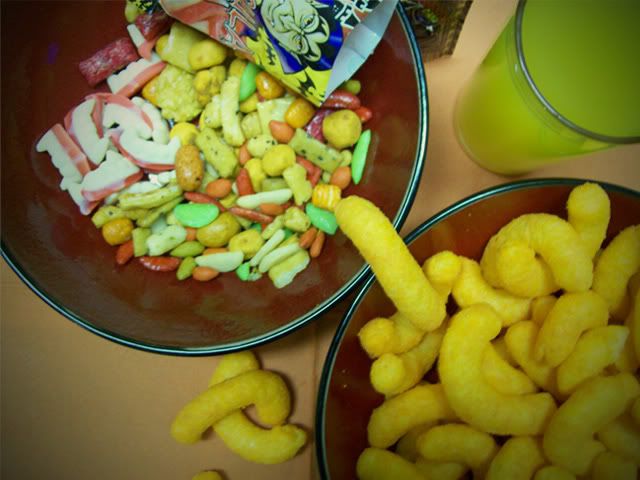 A must - Dracula candy and an assortment of
orange
coloured food.
Miss Scarlet in the Billiard Room with the revolver...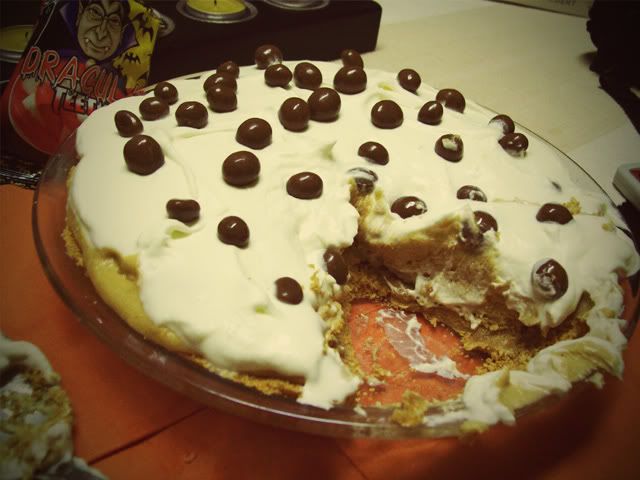 Dracula got ahold of the tart...
Happy Halloween.
Pics by
Liz
and me.