Who's in the holiday mood yet? Every time I look at
Ashley's blog post on Hudson's Happening
, I feel like I'm home Christmas. So festive and fun!
Thursday will be my last day of crazy madness - we're going in for a big pitch at the office, great campaign might I add, and then it should be smooth sailing. By Friday I'll be able to get into the festive season properly and spend more time crafting the 30x30 posts! They've been lacking a bit lately me thinks.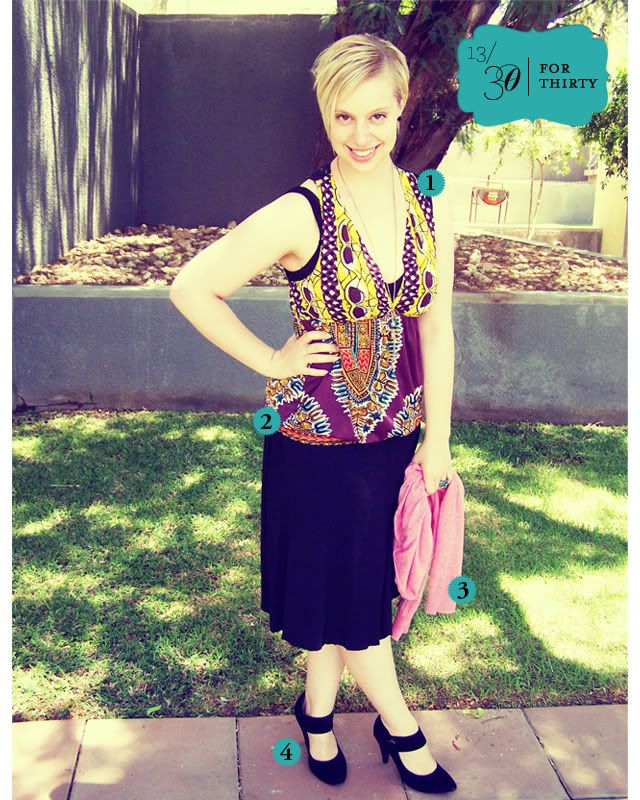 1. Print top, Free 2BU @Edgars
2. Black sun dress, Woolworths
3. Pink knit cardi, WWW @Foschini
4. Suede heals, Leather Collection, Luella
Accessories: Ring and earrings, gift. Necklace Sass Diva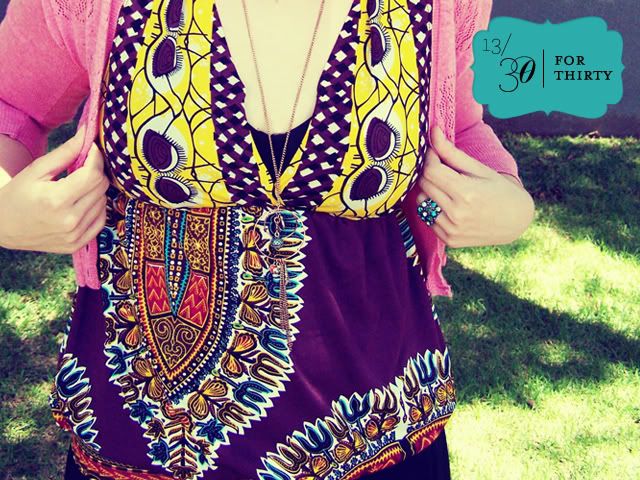 I remixed this top on Day 6
but there's something I didn't show you...Lovely crochet detail...
To my American friends, I hope that all your Thanksgiving plans are going accordingly with no turkey disasters. Sure wish I was invited to a lovely dinner or two. Have a fantastic day off - hope you get to spend it with family and friends.