Another beautiful weekend! Thank you to my favourite people Mel, Norita, Mr Phil, D♥ and Quintin Tarintino. lol
How was your Thanksgiving weekend? A big
thank you
shout out to
Elisabeth from Mission:Closet
for her lovely mention. Remix loving!
Right! 30x30 remix confession time.
1. I went out on Friday night and the rain came down - in - well - biblical proportions to put it lightly. I
had
to wear my waterproof boots. Didn't want to spoil my suede heels. Please don't judge me... ;-) I did pair them with my floral tunic, which I wore with black tights and a belt.
2. I'm attending a fashion show on Thursday night - YAH! SUPER EXCITED... but I don't quite think my 30x30 remix items are going to cut it. Sad face. I've got the perfect lil' dress in my regular wardrobe though... Advice? Thoughts? Suggestions? Help!
Here's today remix: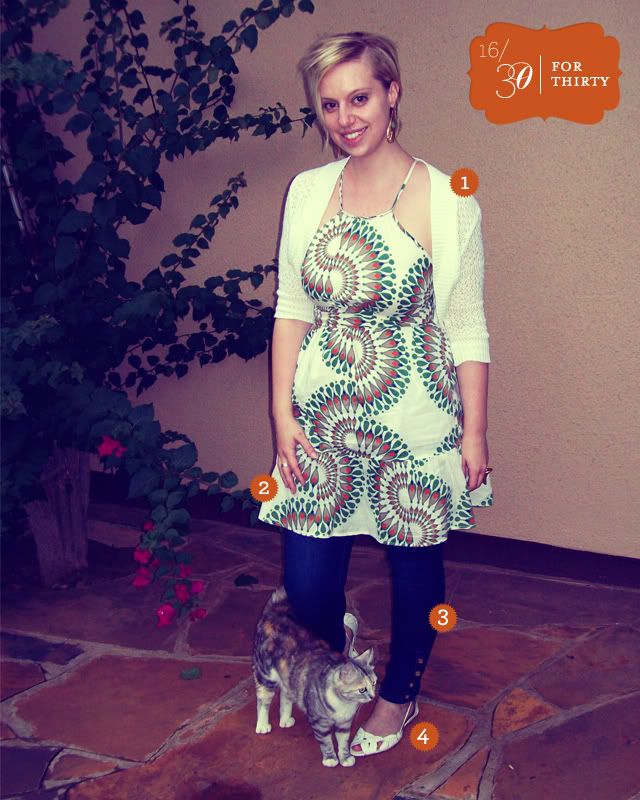 1. Knit shrug
2. Print dress, RT @Mr Price... I wore this dress on my birthday.
3. Jeggings, Free 2BU @Edgars
4. Peep toe flats, Luella
Accessories: Earrings Mr Price. Ring, Foschini.