There's a South African expression that goes:
Local is lekker
. It's a bit lost in translation but it means that local is good. And it refers to supporting, promoting, celebrating and enjoying the things that are local to you. Whether it's food, design, music, a band or even a specific kind of lifestyle.
I think that currently people are trending towards celebrating what local to them. With a world of mass production it's important to celebrate handmade, locally made and even old made new again. The 30x30 remix challenge is a testament to that trend. What do you think? Do you have a local independent designer that you love? Maybe a really cool crafter with an Etsy shop?
Liz
, a fellow remixer got me thinking about all of this yesterday with her "
The bee's knees
" post. She accessorized with some beautiful bangles made from old telephone wire. Go have a look.
Here's today's
local is lekker
remix:
1. Black fitted T, Identity
2. Striped maxi dress worn as skirt, In Charge @Mr Price
3. White lace-up peep toes,
Luella
Local is lekker
accessories: Engraved recycled PVC bangles locally made,
Namibian Craft Center
.
Ostrich shell and beaded necklace handcrafted by ArtiSan.
Alice band, Woolworths.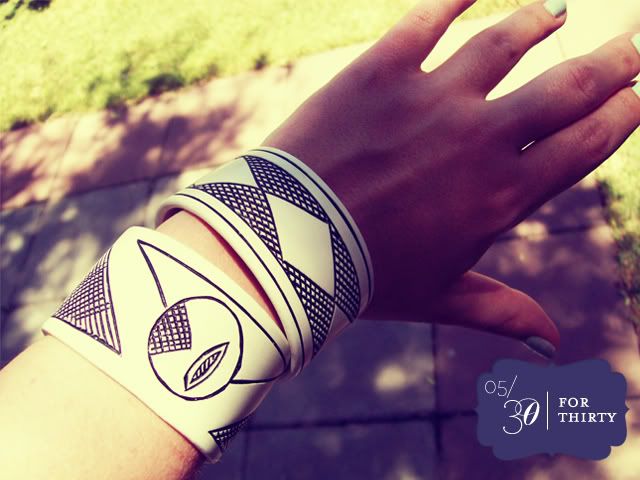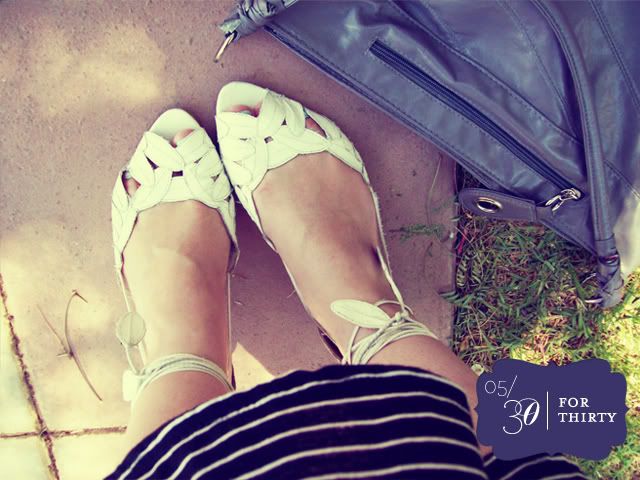 For some more local craft posts
go here.
And I promise to post my actual 30 items this weekend. Seesh...
Happy Friday! xx