YAH for tights! This has to be one of the best inventions EVER! Textures, colours, patterns, chunnky knits or sexy nudes, they add instant jazz to any outfit. Plus you can brave the winter cold, without having to live in jeans and pants all season long. The perfect example of
Form meets Function.
With the rainy weather on my side of the world, I've been able to do a bit of a winter's twists in the last two remixes. Here's today's with - Yip, you've guessed it TIGHTS!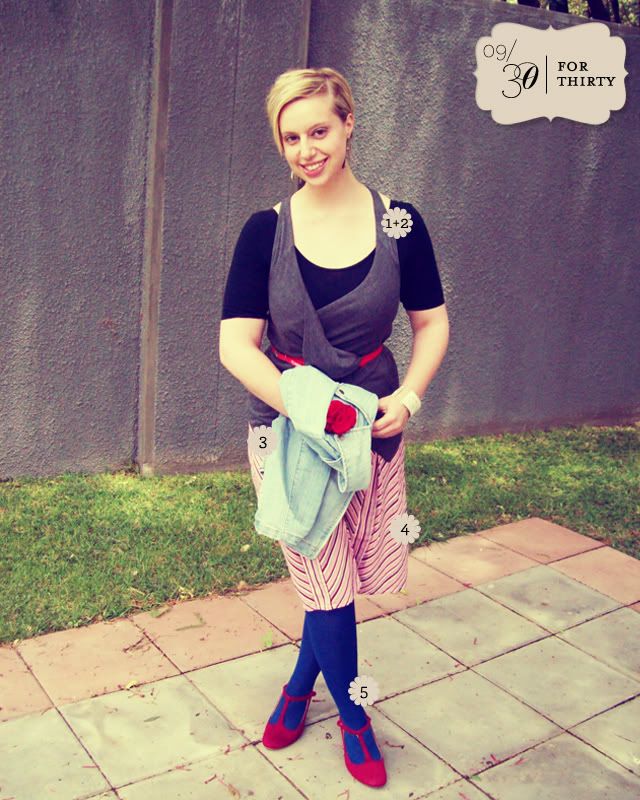 1. Black fitted top, Woolworths
2. Gray waterfall waist coat, WWW @Foschini
3. Denim Jacket Free 2BU @Edgars
4. Striped pleated skirt, Free 2BU @Edgars (I haven't worn this skirt in over a year but the little voice said include it in the 30 items.)
5. Red suede T-bar pumps, Woolworths
Accessories: Tights, Mr Price. Earrings and bangle, gifts. Felt flower broach, Woolworths. Red blets, fastened together as one... can't remember where they're from.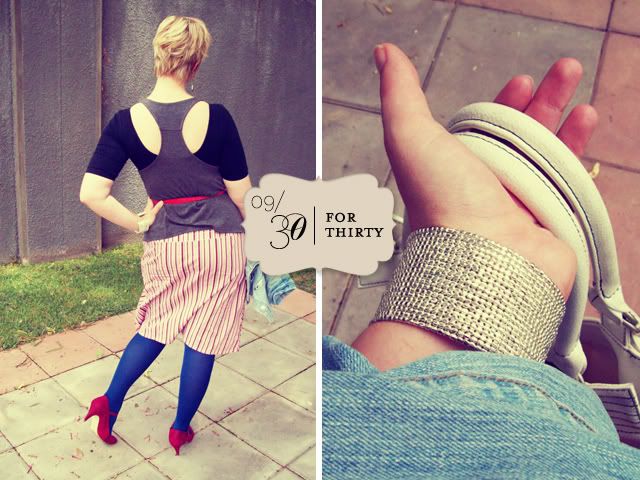 TIP TOP TIGHTS:
In celebration of day 9, here are 9 lovely ladies with 9 great coloured tights worn in their remixes! Go have a look...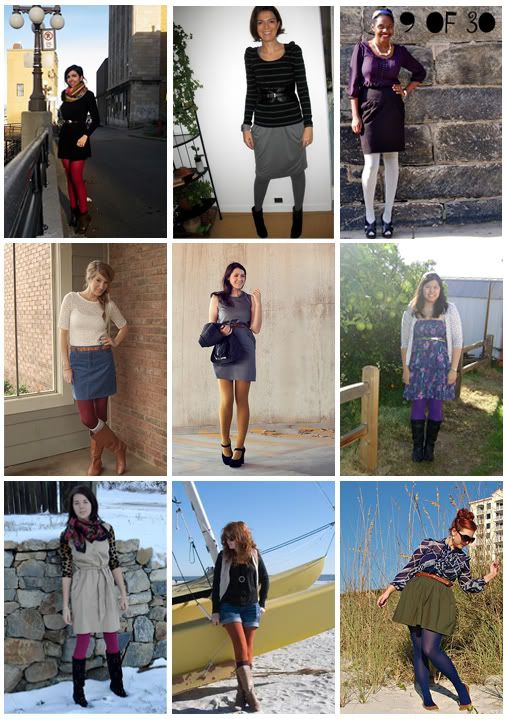 From Left to right:
Virginie's Cinema
*
Mode Moods
*
Sofull Sista
*
Dwelling & Telling
*
Kendi Everyday
*
Maybe Someday We'll be Smarter
*
Required2BeInspired
*
Pixie in Pumps
*
A reason to be fabulous.