Right, day 1 of the 30x30 closet remix challenge has begun. Getting ready this morning went off without a hitch and I could seriously get used to this :)
Today's ensemble includes:
1. Blue vest, RT @Mr Price.
2. 3/4 denim jacket, Free 2BU @Edgars
3. Black sun dress, Woolworths aka Marcs and Spencer
4. Gift from my gran, vintage
5. Black studded sandals, Free 2BU @Edgars
6. Accessories: Golden belt, thrifted. Indian bracelets, collected over time. Brass earnings, Accessorize Monsoon.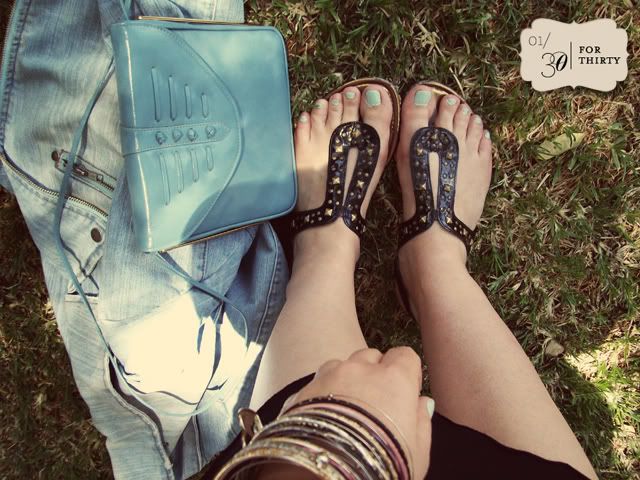 A big thanks to Liz for taking the pics! It still feels a little awkward/ narcissistic posing like this :)
Hope to get used to it soon.
Off to art class, hope you're Monday hasn't been too blue. xx