It's my birthday today and every year I am reminded of all the love there is around me. I have so much to be grateful for. I am truly blessed in my life and very happy to be alive!
This post is going to be a quick one... need to dash home to ice a few more cupcakes and make it to my favourite Italian restaurant for dinner. Wish my remix friends were joining me.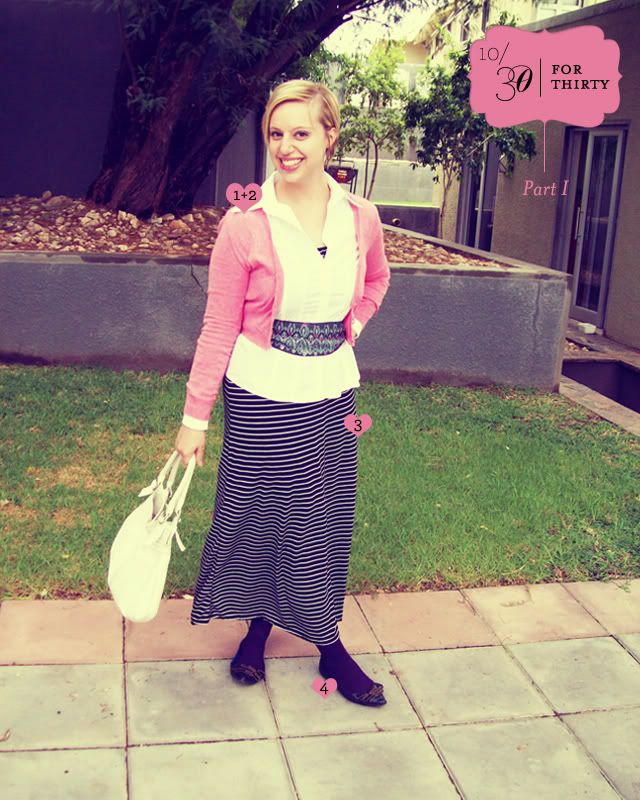 I think this smile is sooo cheesy
1. Button down shirt, Charter Club @Edgars
2. Knit cardi, WWW @Foschini
3. Maxi dress, Mr Price
4. Flats, Zoom Shoes
I made and decorated this belt from a material cut-off.
My grandfather Zulu Kingdom silver vintage cuff-links
Part II to follow after the festivities. And true to the remix challenge I've decided to come up with a birthday dinner outfit from the 30 items.