I had the loveliest birthday dinner yesterday and I can't wait to post a few pics!
Though all the birthday excitement and my recent
night owl
online activity has left me a little tired... so a restful weekend is VERY much in order :-) Tonight's going to be a "curry, fire, blankie, cuddles" evening, as my lovely friend Siân puts it. I think I'll throw TV into the mix as well!
1. Black bolero, WWW @Foschini
2. Studded owl shirt, RT @Mr Price
3. Sun dress, worn as skirt, Woolworths
4. Black suede heals, Leather Collection, Luella
Accessories: Belt, Mr Price. Tights, Cameo. Earrings, Identity. Ebony bangle, from the Democratic Republic of Congo.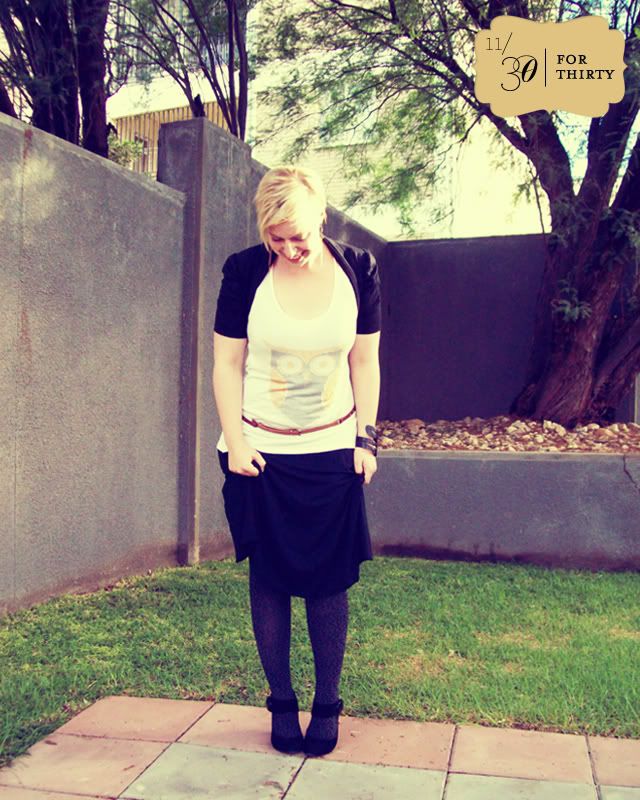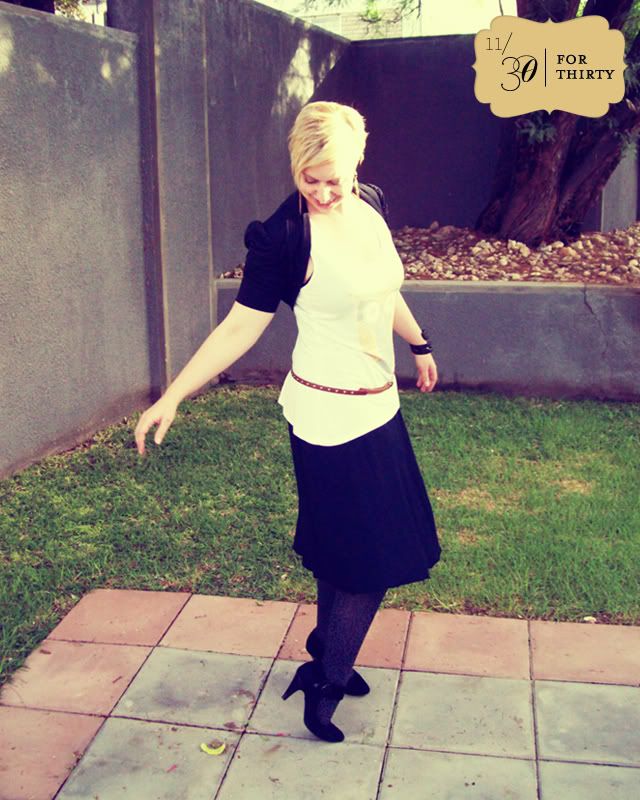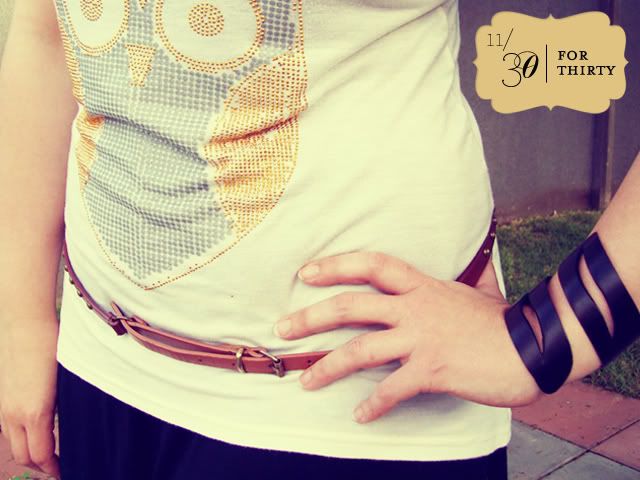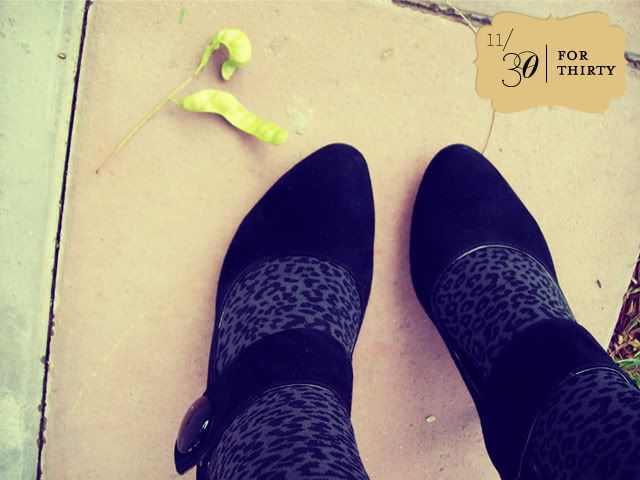 Note to self: My camera needs new batteries...