The 30x30 remix challenge made me think about creativity this morning. Ordinarily I would have never put this outfit together! As a creative professionally, I think sometimes limitations make you think just that much more out of the box! Maybe it should be remix day everyday?!
1. Button down shirt, Charter Club @Edgars
2. Waterfall waistcoat, WWW @Foschini
3. Black skinny jeans, Woolworths
4. Red suede T-bar pumps, Woolworths
Accessories: Clutch handbag, my mom's, vintage. Ribbon worn as belt. Earings, Edgars. Ring, New Look England. Alice band Mr Price.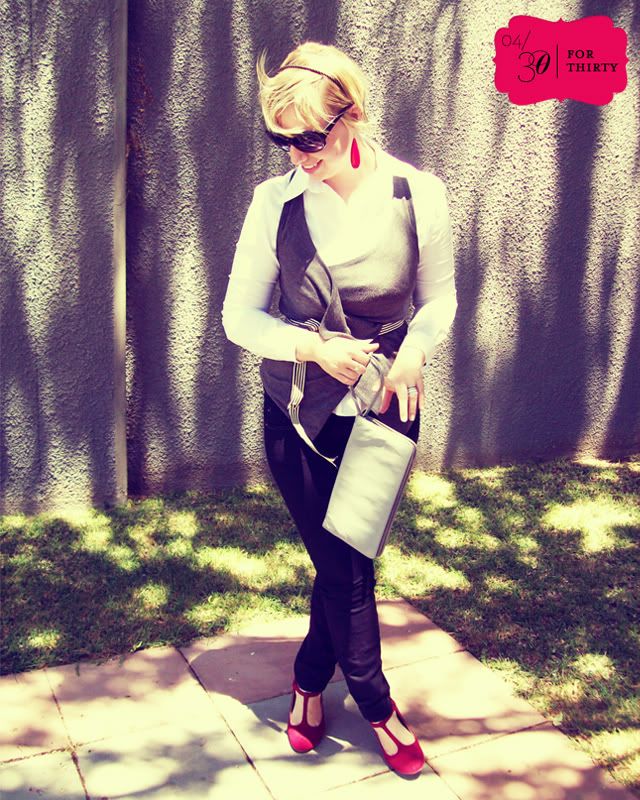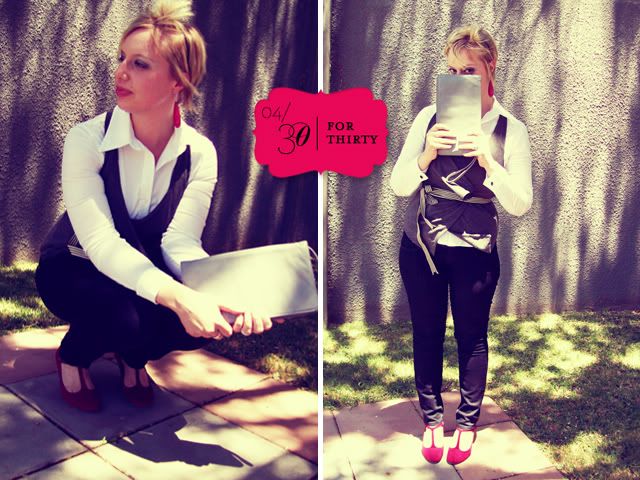 My personal favourite about this outfit is my Grandfather's cuff-links.
Vintage, silver and ebony wood.
Cute little 3-leaf clovers in the bottom left hand corner of this pic.
To all my remix friends from America, enjoy your long weekend. While we have
Remembrance Day
I wish you a commemorative Veterans Day.